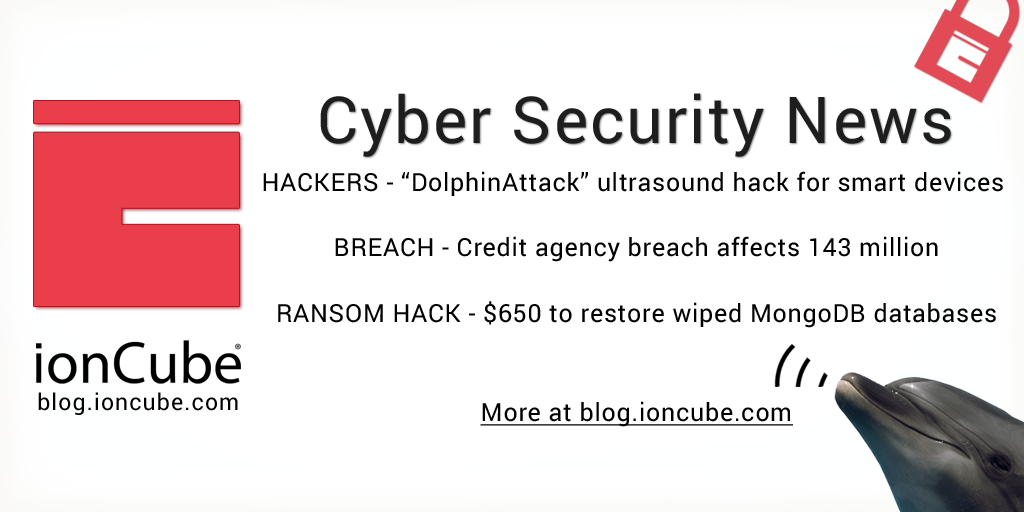 A selection of this week's more interesting vulnerability disclosures and cyber security news. As many countries return to work after summer holidays, so too have the hackers. A few audacious bits of news are worthy of note.
First a reminder to ensure voice activation on modern devices are switched off when in public spaces….
Where does a credit check company go to get credit check protection?
Ah, leaving the door open can be a such an easy invite for people to steal your stuff…
The other stuff:
Weekly Cyber Security News 08/09/17