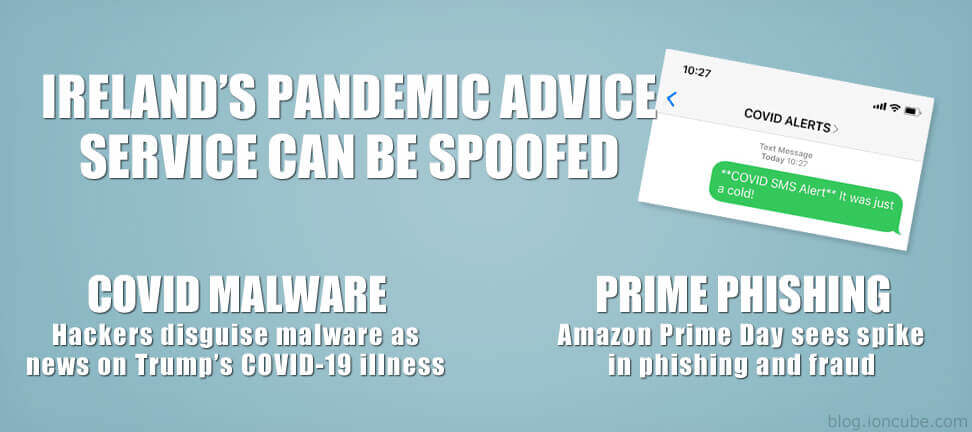 A selection of this week's more interesting vulnerability disclosures and cyber security news. For a daily selection see our twitter feed at #ionCube24
It has been an interesting few months for all of us, and perhaps the only ones to have really benefited are the bad guys. With people on the edge for the latest news, and for those countries where governments have quickly setup public health alerting often quickly with little opssec planning, the doors are open for many opportunities for crooks to cash in – and they have. Needless to say, if you are here, then you probably already know the value of checking before acting right?
Add to that with many of us at home trying to shake off the weight we've gained, there is naturally an interest in investing in things to help shift it. Well, unfortunately there appears to be some gaps you might want to watch out for…
Talking of buying kit because we are home, again my favourite topic of Internet Of Things comes a cropper again in so many ways:
Stay safe folks!
Weekly Cyber Security News 16/10/2020