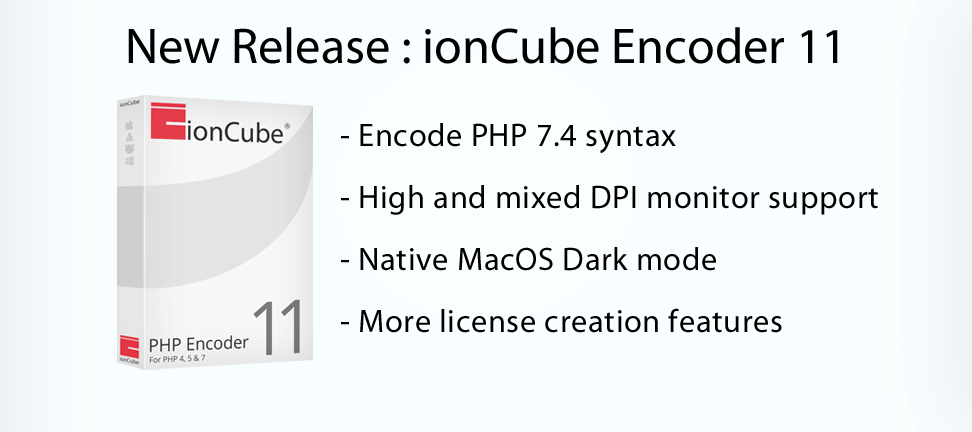 ionCube Encoder 11 is now available at ioncube.com and supports PHP 7.4 syntax encoding as well as including a range of other improvements. It also happens to be Black Friday and so we are able to offer this brand new release at a great discount!
What's new in Version 11?
– Encode PHP 7.4 syntax
– GUI improvements for high and mixed DPI monitor support
– An additional file processing mode for improved performance when working with certain types of projects
– Native MacOS Dark mode operation from Mojave onwards
– More license creation features
It has been a long road but version 11 is finally here and to celebrate we are also offering some great Black Friday discounts! From the 26th November until the 30th we are offering a 25% off store-wide discount and half price upgrades for existing version 9/10 customers. Full details available at ioncube.com/deals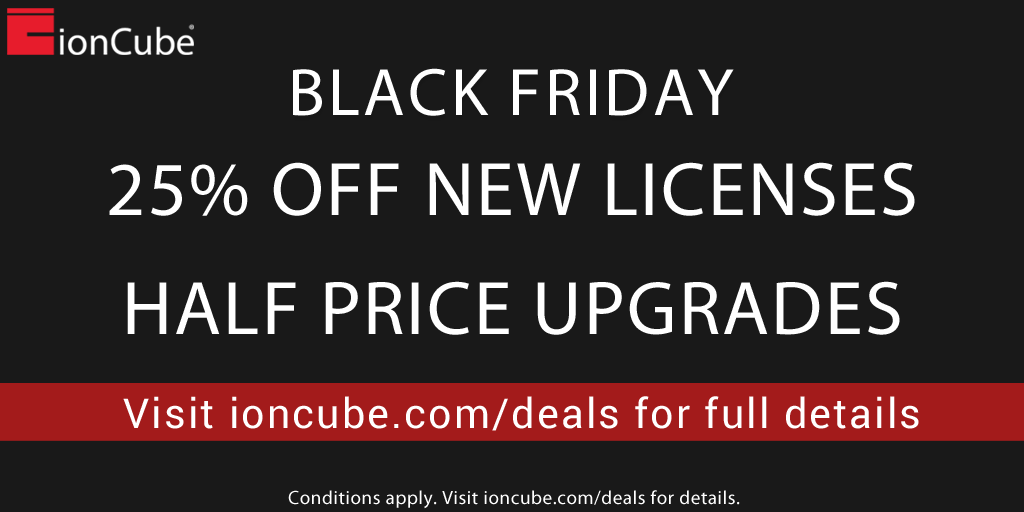 Our friends over at PHPclasses.org are once again offering a discount on official PHP ElePHPants until November 30th. Full details and discount codes here.
Thank you for your support and if you have any questions please contact us via sales@ioncube.com
New: ionCube Encoder 11 released & our Black Friday 2021 offers