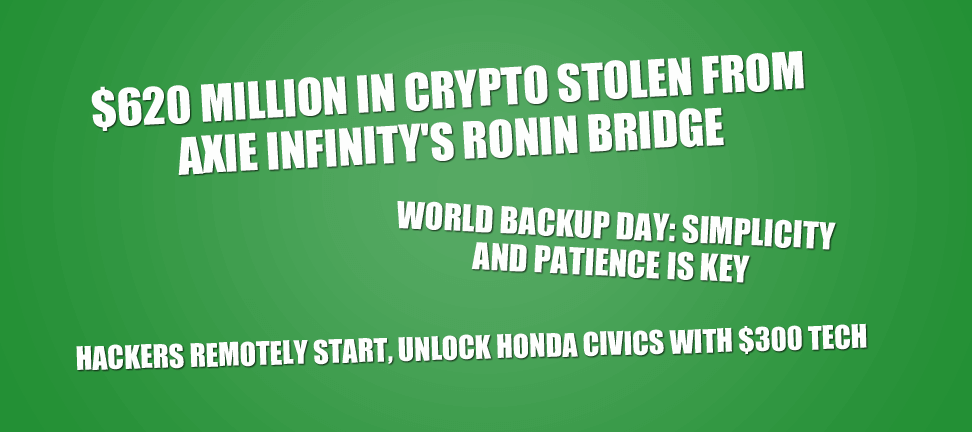 A selection of this week's more interesting vulnerability disclosures and cyber security news. For a daily selection see our twitter feed at #ionCube24. Another day and another cyber heist. Not much to say really…
During the week was World Backup Day. Did anyone notice? Well, if you are here why not take some hints from this great article on how to plan:
Ooooo not had a car hack for a while!
Weekly Cyber Security News 01/04/2022