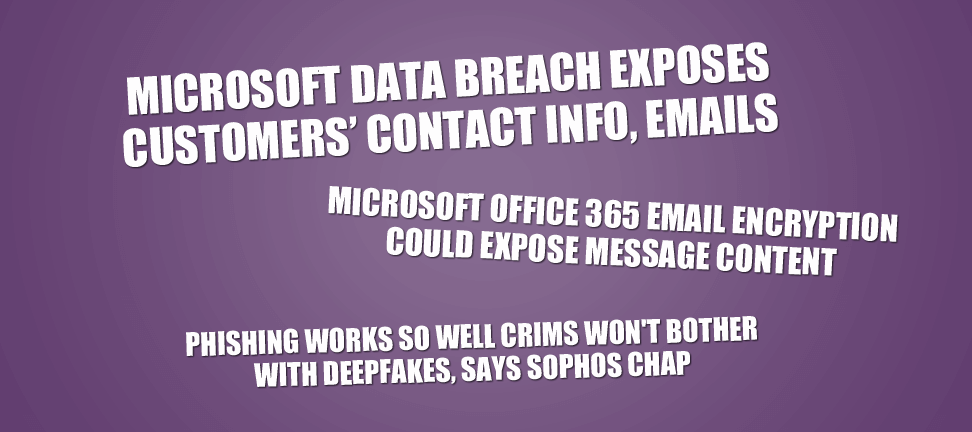 A selection of this week's more interesting vulnerability disclosures and cyber security news. For a daily selection see our twitter feed at #ionCube24.
Ouch! A breach which according to some is being down played. Not a great impression:
And further woes for Microsoft…
People do tend to be very 'clicky' on email links. Why put the effort into creating deepfakes when just an email, even not the convincing one can do the work?
Weekly Cyber Security News 21/10/2022