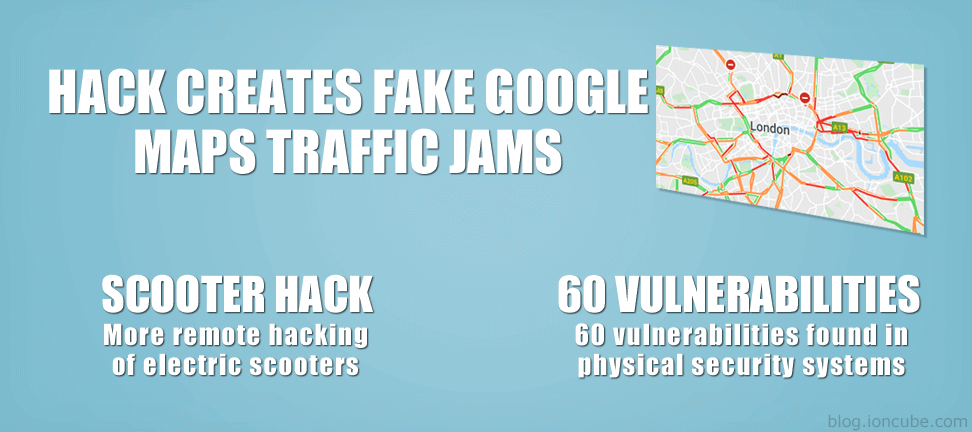 A selection of this week's more interesting vulnerability disclosures and cyber security news. For a daily selection see our twitter feed at #ionCube24
I do love it when an artist decides to do some random thing which just shows up the tech nightmares we try to ignore. For example, last year we had the laptop with all the viruses on. Remember that? Well, here is a fun one which I'm sure will be replicated just to annoy people. Though I love the photo of the guy walking in the middle of an empty road. Shows how much we believe in what our tech tells us:
We've been here before with the scooter high-jack. Again, for those marketing people at the back who didn't hear last time. Just because it would be a 'cool' idea to add some kind of pointless App connection to your product, it doesn't mean you should. Think about the pointless remote toasters, coffee machines and washing machines…
Talking of which , even when they do add some kind of remote control which isn't just a gimmick, it can still go wrong:
The rest of the news….
Weekly Cyber Security News 07/02/2020