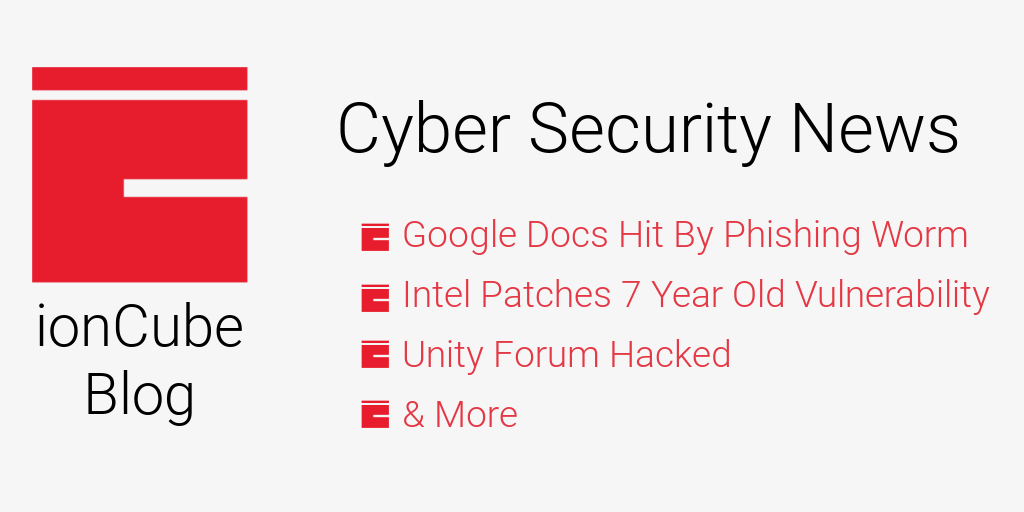 A selection of this week's more interesting vulnerability disclosures and cyber security news. I feel like Billy-no-mates this week, I somehow missed out on the Google Docs scam email storm.
However, a pretty concerning issue has been seen that I don't think is particularly uncommon for some websites I've been to:
The rest of the scary stuff….
Weekly Cyber Security News 05/05/2017